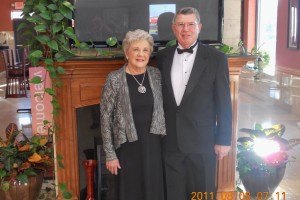 Sondra and Ron vonArb's received the AMG Award in 2015 and 2013
64 million is the number of grandparents in America. Grandparents for Education in Owatonna, Minnesota is using America's greatest resource-Grandparents. We have former teachers, engineers, medical professionals, master gardeners, bankers, craft artists, scuba divers, music educators and a judge just to name a few of the resources making up our member repertoire.
Student Numbers at Risk Reading and Math
An investment in knowledge always pays the best interest.
5,356 Hours in schools and with students.
8,889 Hours 1:1 15 min. Sessions for reading, math, etc.
1,149 1:1 Sessions same student/member full year.
1,762 Total Group Sessions (during which at least one 15 minute session was 1:1)
GFE Members Logged in a Total of 6,780 Hours During the Past School Year!
These special hours are fundraising, book fairs, assisting teachers, etc.
A very special activity was one of our members, age 85 chaperoning two Civil Rights Tours. 1,424 Special Activities and Events
T. A. T. E. Teens and Agers Together for Education
Comments from Principals Regarding GFE Members
"They have made an impact on reading and math."
"They have made a very positive impact on inter-personal skills/responsibility."
"This organization is seeking to make a difference in the lives of each of our students."
Comments from teachers"
"He made learning math facts fun for my class."
"She would take reading materials home to prepare for next session and would challenge gifted readers to become critical readers."
"My students would consider the volunteer as "Grandmother" confidante, role model and friend."
"Understands the importance of education."
Comments from GFE Members
"It was fun to see the students improve over the year."
"I put GFE as #1 in my planner. It plays a very important part of my life. I treasure the experiences I have had."
"I loved the kids and was guaranteed atleast one up to three hugs a week."
A 24 Year Old Imprisoned Man's Letter To His Aunt  (A GFE member)
"I had written to my Nephew about my experiences with GFE.  He was quite impressed with the work that we all do"
"Do You Have A Heart To Help A Child "