Grandparents for Education is an organization of volunteers designed to provide schools and school children access to caring supportive actual and honorary grandparents and to provide opportunities for these volunteers to engage in meaningful activities in a school setting.
We are always looking for new volunteers.  If you are interested please fill out the volunteer application.
We need board members for GFE, if anyone is interested or knows anyone who would be a good fit for our organization, please call Linda at 507-390-4468 or email at lindabreyer@hughes.net .
You may contact us by email at lindabreyer@hughes.net or call Linda Breyer at 507-390-4468. 
---
Recent Events:
July Birthday's:
Jerry Ganfield, Melanie Knutson, Dorothy Lee, and Cory Peters.  Belated birthday wishes to Ron Barth who was a June Birthday.  To all of you a Happy Birthday!
  Personal Notes:
Below is our list of volunteers on the mend, still waiting for surgeries, etc.  Linda will keep you updated as things occur.
Sue Jacobson is having shoulder surgery this week.  Send cards to 4650 County Road 180, Owatonna, MN  55060
Melda Bang send cards to 2260 LaCasa Ln. SE, Owatonna, MN  55060.
Sondra von Arb sends cards to 1497 Autumn Drive SE, Owatonna, MN 55060
Mary Overlee-Olson was to go in for a kidney transplant, preparation was complete, and at the last minute they found something wrong; so, she goes back on the waiting list.  Send cards to 360 Thomas Ave., Owatonna, MN  55060.
Marsha Christiansen is looking for visitors, so if you have any time please stop in for a few minutes.  Send cards to Brookdale, 334 Cedardale Dr., Owatonna, MN 55060, room B10.
Fred Ventura wants to express thanks for the award presented to him this year from GFE and that he misses all of us and not being able to get into the schools.  Send cards to 566 Maple Drive, Owatonna, MN  55060.
 Please keep all of these wonderful volunteers in your prayers and drop them a line when you can.
 If you know of anyone else who needs our support and prayers through surgery or a long illness, please let Linda know.
 Volunteers Needed
Remember if you get a new volunteer to join our organization, you will receive a $5 gift card from HyVee as a thank you.
Upcoming volunteer opportunities:
 Volunteer Connect
United Way of Steele County has established a website for all community volunteer organizations to post what's coming up and when they need volunteers.
Please check it out by going to http://volunteerconnect.unitedwaysteelecounty.org .
If you have any questions, don't hesitate to give Linda a call
Events:
GFE Garage Sale
The garage sale fundraiser made us approximately $350 after expenses, the biggest being rent for the building.  Linda want to thank everyone who contributed and help organize, setup, cleanup, and attend the sale.  If Linda have missed anyone on the donation receipts Linda sent out or have an incorrect amount, please contact Linda either by email or phone.
Cashwise Food Booth
GFE has the Cashwise food booth on Wednesday, July 24 and Thursday, July 25.  We are looking for volunteers to man the booth from 11:00 to 6:00 in 2 3/4-hour shifts: 11:00am to 1:45pm, 1:45pm to 3:45, and 3:45 to 6:00pm.  Things to do are grilling, preparing hamburgers and hot dogs, and distribute pop while taking money.  Call Linda at 507-390-4468 or text or email lindabreyer#hughes.net
Special Request
A grandmother approached Linda with a request for a tutor for her 9-year-old.  She does attend the Sunshine Tree a couple days a week.  She has PTSD and abandonment syndrome.  If you are interested in helping out or know where they can get help, please let Linda know and Linda can relay the message to them or get you in touch with the family.
Volunteer Work for the Summer
The K-5 classrooms are starting a new curriculum next year and they have lots of materials that need to be cut out in preparation for September.  They will probably need volunteers this summer to help.  If you are interested in helping for a few hours, contact Linda and she will put your name on the list.  We have no dates yet so unsure the dates we will be needed.  This is a sit-down job, a lot of cutting with a cutting board or scissor.  Contact Linda at 507-390-4468 or lindabreyer#hughes.net.
August Workshop
Our workshop this year will be Thursday, August 8.  Keep the date open, information to follow in next issue.
 Volunteers
If someone still hasn't been notified of a volunteer opportunity in the school they want, please contact Linda and  she will find something for you.
 If you're interested in any of these events let Linda know so Linda can get your name on the list. Phone: 507-390-4468 or email: lindabreyer@hughes.net
Newsletters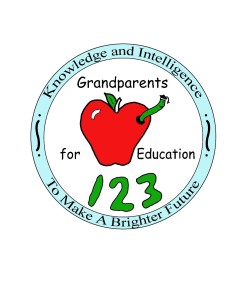 Does one will need assist with your higher education tasks? Just give us your current documents guidance, and even we are going to match an individual while using the most effective paper author in your own issue essay help . For anyone what individuals think in which schooling is crucial ( blank ) top notch essay or dissertation crafting support gives you it has the tutorial composing facilitate. Professional copy writers and additionally excellent illnesses college paper writing service . Creating the aggressive composition is just not simple and easy. Together with the finest tailor made essay creating provider back up anyone, you might absolutely rating very high and then be successful throughout finding out writing help. Need to have immediate educational producing support by way of devoted Uk specialists? Purchase educational works and even paperwork only at that provider to attain utmost scores best essay.