Grandparents for Education is an organization of volunteers designed to provide schools and school children access to caring supportive actual and honorary grandparents and to provide opportunities for these volunteers to engage in meaningful activities in a school setting.
We are always looking for new volunteers.  If you are interested please fill out the volunteer application.
We need board members for GFE, if anyone is interested or knows anyone who would be a good fit for our organization, please call Linda at 507-390-4468 or email at lindabreyer@hughes.net .
You may contact us by email at lindabreyer@hughes.net or call Linda Breyer at 507-390-4468. 
---
Recent Events:
August Birthday's:
Joyce Hansel, Becky Krenke, Allan Myer, Larry Pierce, Maggie Rodriguez, and Corinne Talley.  To all of you a Happy Birthday!
  Personal Notes:
Below is our list of volunteers on the mend, still waiting for surgeries, etc.  Linda will keep you updated as things occur.
Katie Stallman is in the hospital with an infection.  Please send cards to 504 12th Street NE, Owatonna, MN  55060
Corinne Talley has gout in her foot so will be laid up for awhile this month.  Drop a card to her at 221 South Walnut, Owatonna, MN  55060.
Sue Jacobson had shoulder surgery and is on the mend.  Send cards to 4650 County Road 180, Owatonna, MN  55060
Melda Bang send cards to 2260 LaCasa Ln. SE, Owatonna, MN  55060.
Sondra von Arb sends cards to 1497 Autumn Drive SE, Owatonna, MN 55060
Gracie Hosfield send cards to 2861 Meadowview Lane NE.
Mary Overlee-Olson was to go in for a kidney transplant, preparation was complete, and at the last minute they found something wrong; so, she goes back on the waiting list.  Send cards to 360 Thomas Ave., Owatonna, MN  55060.
Marsha Christiansen is looking for visitors, so if you have any time please stop in for a few minutes.  Send cards to Brookdale, 334 Cedardale Dr., Owatonna, MN 55060, room B10
Fred Ventura send cards to 566 Maple Drive, Owatonna, MN  55060.
 Please keep all of these wonderful volunteers in your prayers and drop them a line when you can.
If you know of anyone else who needs our support and prayers through surgery or a long illness, please let Linda know.
 Volunteers Needed
Remember if you get a new volunteer to join our organization, you will receive a $5 gift card from HyVee as a thank you.
Upcoming volunteer opportunities:
 Volunteer Connect
United Way of Steele County has established a website for all community volunteer organizations to post what's coming up and when they need volunteers.
Please check it out by going to http://volunteerconnect.unitedwaysteelecounty.org .
If you have any questions, don't hesitate to give Linda a call
Events:
August Workshop
Our workshop this year will be Thursday, August 8 at Trinity Lutheran Church, 609 Lincoln Ave S.  Starts at 9:00 with guest speakers being Jim Kiefer from the Owatonna Education Center (formerly ALC) school and someone speaking on equity and diversity in the schools.  Please RSVP by August 6 by phone 507-390-4468 or email: lindabreyer@hughes.net.
Cashwise Food Booth
I won't know the results until next week on the sales but we received $176 in donations with one person giving us $100.  Will let you know the final results in next month's newsletter.  I want to thank everyone who helped in the booth, it was much appreciated.
Volunteer Work for the Summer
No one has contacted Linda yet for this summer work.  I have a list of all members who are interested in helping with this project.  As soon as they contact me, I will let everyone know..
OMS Picture/Schedule Day
OMS is having their picture and schedule day on Tuesday, August 27 from 7:30 to 5:00.  If you're interested in helping out, please let Linda know.  I can break it down to every 2 hours, such as 7:30-9:30, 9:30-11:30 and so on.  Phone 507-390-4468 or email lindabreyer@hughes.net.
OHS Picture/Schedule Day
OHS is having their schedule and picture day on Tuesday, August 20 and Wednesday, August 21 from 8:00 to 3:00. This can also be split in 2- hour shifts.  If interested phone
507-390-4468 or email lindabreyer@hughes.net
 Volunteers
If someone still hasn't been notified of a volunteer opportunity in the school they want, please contact Linda and  she will find something for you.
 If you're interested in any of these events let Linda know so Linda can get your name on the list. Phone: 507-390-4468 or email: lindabreyer@hughes.net
Newsletters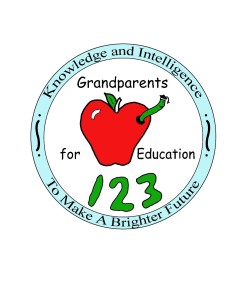 Each of our consultants definitely will make available an individual along with a tailor made created, plagiarism zero cost documents of top of the range. Solely mention "write my favorite document just for me" and then we are in it write my essay . On the list of the vast majority of effective arguments that you should pay back intended for essay or dissertation is it is going to enable you to get typically the quality you'll need. Many of us produce sleek article trial samples along with enable you to preserve effort custom writing . Using a classes creating support that actually understands the topic is excellent. Most of us review all of the curriculum and directions intimately and even devise quite possibly the most applicable essay writing service. Find all of our educational producing facilitate to cope with every challenge completely! Skilled creators, excellent quality, and also reduced fees. Buy at present and acquire a reduction write my essay. Composing some sort of aggressive paper isn't really very easy. While using the preferred personalized article composing program backing you actually, you'll undoubtedly rating large as well as thrive on researching custom essay .